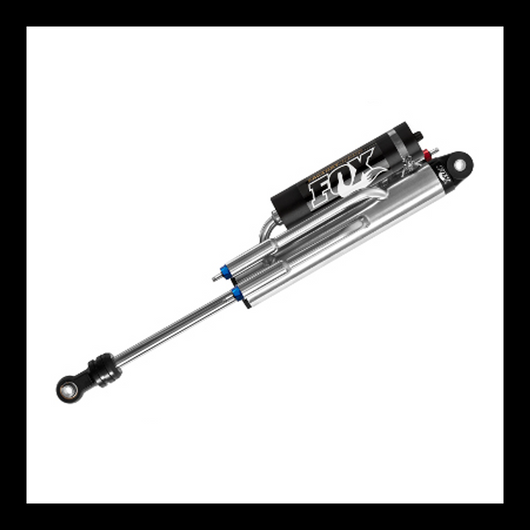 14" Rear Fox 2.5" Shocks
0 Items
0 Items
0 Items
0 Items
-2 Items
Part #:
ftt6183tbpr14
Regular price $1,114.99 Sale
For all out, maximum performance we offer the Fox 2.5" 3 tube bypass shocks for your Tacoma spring under kit.  We worked directly with Fox to optimize the tube layout and valve code specifically for our spring under kit.  The bypass shocks give you the ability to adjust compression and rebound damping independently in different stages of the shock stroke.  Please keep in mind the multi tube bypass shocks have check valves inside the tubes that are noisy.  If your truck is a daily driver then please take the additional noise into consideration before placing your order.
If you are concerned about the noise of the bypass tubes we also have the Fox "Gold Valve" shocks available.  The Gold Valve is a single tube that controls compression and rebound simultaneously without the noise of a check valve. 
We also carry the standard 14" x 2.5" smooth body shock with or without DSC that is valved for excellent out of the box performance at the most competitive price point.
Please note we do our best to stock these shocks however if we are out of stock then the lead times are dependent on Fox which is currently at 30 weeks.