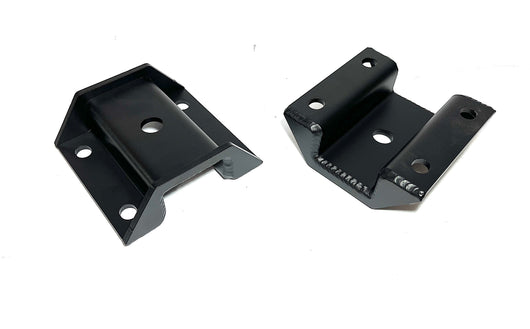 Spring Plates
Part #:
jdsp-1
Regular price $129.99 Sale
Our custom fabricated spring plates are designed to keep your U-bolts tucked up nice and tight when using a spring under leaf setup.  These plates will completely eliminate having the U-bolts hanging below the leaf springs.
The spring plates are laser cut and formed out of 1/4" steel and Mig welded together for maximum strength.  The are designed around the 2.5" wide leaf springs that use a 9/16 U-bolt for a 3" to 3.25" diameter axle housing. 
The spring plates are sold as a pair and come powder coated in black.