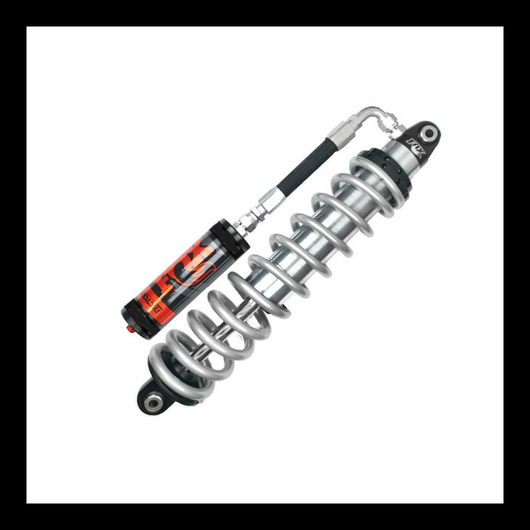 2.25" LT Fox 2.5 Coilover, Factory Series, Remote Reservoir, 8″ Travel
Part #:
ftt618cops
Regular price $845.99 Sale
We are proud to offer Fox's top of the line factory series coilovers that have been specifically designed around our long travel kits.  We worked directly with Fox on the development of these shocks in order to achieve the optimum valving, hose layout and lower eyelet/spring plate combination.  After putting these shocks through their paces in a variety of terrain and conditions Fox has come up with the ideal valve code for the best out of the box performance.  We offer the shocks with or without the DSC adjusters and all shocks come standard with 16"x 600lbs Eibach springs.  If you want to order the shocks with a different spring length or rate please put that information in the notes when placing your order.  
If you are purchasing a secondary bypass shock we recommend ordering the non-DSC coilover as the tuning will be done through the bypass tubes on the secondary shock.  
Please note that we do our best to keep these shocks in stock however if we don't have them available then our lead times are based on Fox which is currently around 20 weeks.